Retirement, Insurance & Wealth-Building Solutions
Welcome to Hunt Insurance & Retirement Services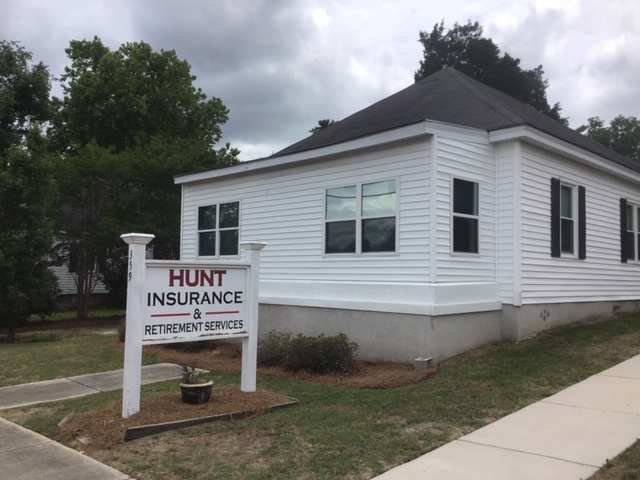 Owner, Kevin Hunt founded Hunt Insurance & Retirement Services in 1999. Hunt Insurance & Retirement Services are 2 independent agencies working together to help clients find the best solutions to their insurance & retirement needs. One advantage of our independent agencies is the ability to work with over 50 different companies on behalf of our clients to find the best products for the best value. Here at Hunt Insurance & Retirement Services, we take our mission statement: "We are here to serve our clients – no matter how big or small the account!" to heart!
Kevin spends his time handling the retirement and wealth building operations as well as coaching people on how to become more intentional with their money.
Tabatha Riggs (Kevin's niece) is the insurance manager, and she is the point of contact for all insurance inquiries, questions, claims, or concerns. Kevin's daughter Eva Gibbs, along with Dave Hill, Steven Langley, Angela Owen, & Rochelle Hileman-Vargas work with clients for their personal and commercial insurance needs. Combined they have over 60 years of experience in the industry.
Hunt Insurance & Retirement Services proudly serves not only the North Augusta community, but the entire CSRA as well as the greater Asheville & Greensboro communities in NC. We understand that searching for the right financial product can be an overwhelming process at times. That's why we are here to help you & do the shopping for you!
Hunt Insurance & Retirement Services will help you find the right product for the right price.
Complete the "Contact Us" form above or call our office directly to discuss our services.