About Hunt Insurance & Retirement Services
Owner, Kevin Hunt started Hunt Insurance & Retirement Services in 1999 and with the help of our awesome team, built these two agencies 1 client at a time over those 20+ years. We are 2 family-owned small businesses located in Clearwater, SC just 2 miles from the border with Augusta, GA.
Kevin oversees the joint operations but spends the bulk of his time handling the retirement and wealth building operations as well as coaching people on how to become more intentional with their money. His niece Tabatha Riggs (L) has been an integral part of the team for over 20 years and currently manages the insurance agency. Kevin's oldest daughter Eva Gibbs (R) along with Dave Hill (top left) helps with sales and marketing for the insurance agency, allowing Kevin time to focus on helping clients build wealth & plan for retirement. Steven Langley (top Center) oversees our commercial insurance operations while Rochelle Hileman-Vargas (insurance) and Angela Owen (retirement) handle customer service for the agencies.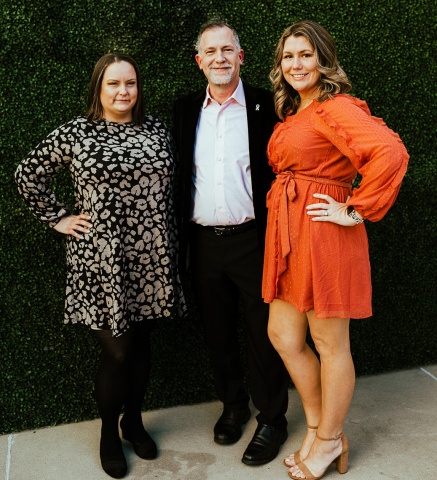 Originally from Greensboro, NC, Kevin Hunt has made North Augusta, SC his home for over 25 years. He is widowed and has 2 daughters & 2 grandsons. Kevin spends a great deal of his spare time in Bible study, worship, & volunteer work at Victory Baptist Church in North Augusta. He has a Bachelor of Arts degree in Economics from the University of North Carolina – Greensboro, as well as a Master's degree in Finance from the American College in Pennsylvania.
Complete the "Contact Us" form above or call our office directly so that we can show you our dedication to meeting your insurance & retirement needs.