Boat/Watercraft Insurance in South Carolina and Georgia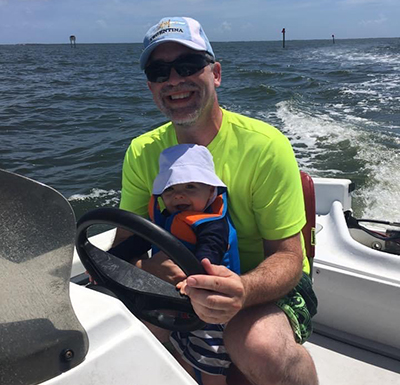 There's just no other feeling like being on the open water. It doesn't matter if you own a speed boat, a pontoon, a fishing boat, or anything else in between. The ability to enjoy the beautiful waters of Georgia & the Carolinas is enough to take the stress of life away. However, you will want to make sure your peace and tranquility are properly protected. Should something happen to your boat or other watercraft, it can be an expensive repair, and oftentimes repairs are nearly as expensive as buying a brand-new vessel. That is why you need to talk with our expert staff here at Hunt Insurance & Retirement Services. Our team will help find the right kind of coverage for you and make sure your boat is protected, no matter whether it is on the water or in storage.
Protecting Your Boat
Most accidents do not actually happen on the water. Yes, you might run aground or hit something under the surface, but these kinds of situations are few and far between. More accidents happen while transporting your boat and while it is in storage than while in the water. With our insurance, we can make sure your boat is always protected, no matter where it is located.
Begin Protecting Your Boat Today
If you own a boat, you will want to protect your investment. The last thing you want is for the tranquility and enjoyment it brings to be stripped away simply because of an unforeseen accident you don't have the money for. Instead, if you own a boat or other kind of watercraft, you need to contact our South Carolina and Georgia team here at Hunt Insurance & Retirement Services. Our staff will sit down with you and go over all the details about coverage options and what will work for your boat and your budget.
Complete the "Contact Us" form above or call our office at 803-341-9060 for a boat insurance proposal.